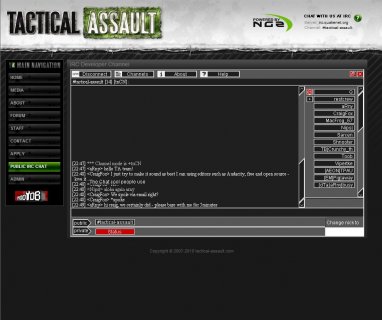 Media TA
Bangalore centre will be the focal point for all product development as MEDIATA accelerates its strategic plan.
MEDIATA, the APAC audience management and targeting platform, has announced that it has opened a Development centre in Bangalore, India. The team will take on all product development and product research responsibilities for the Hong Kong based company.
"In the past 24 months, MEDIATA has shifted from a service company to a technology company. This office will serve as the focal point for this strategy", said Chief Product Officer John Stones. "We have a number of products we are excited to bring to market and centralising our development efforts in Bangalore made sense because of its rich talent pool."
Stones, who previously worked with Komli and Exponential, companies with strong Indian presences, bring 15 years of Digital Advertising experience to MEDIATA. Since his arrival the company has announced plans to release its DSP Management Platform and User Profiling Engine in early 2015. These products will both add new revenue streams and enhance the performance of its core managed service advertising sales business.
The lead development hire in Bangalore is Bharath Keshav, a veteran of the Indian start-up ecosystem with over nine years of experience building scalable web and mobile solutions and handling teams across India, US and Europe. Bharath, who previously ran his own media start-up, will join as Product Architect.
"I am excited about taking this new challenge on and leading the team to build products for MEDIATA that will enhance the effectiveness of the company's audience targeting" said Bharath.
"I am intrigued about the possibilities we have in terms of different approaches we can take to gathering and handling user profile data, as well as designing an intuitive and scalable end to end system to handle our campaigns. I can't wait to see the results we produce from the very talented team of engineers and data scientists in Bangalore which is expanding almost every week."
About MEDIATA:
MEDIATA, the APAC audience management and targeting platform, is headquartered in Hong Kong.
Launched in July 2009 as Valued Interactive Media (VIM) and rebranded as MEDIATA in July 2013, the company has utilised its audience and media delivery platform to deliver thousands of successful online campaigns across Australia, Hong Kong and New Zealand.
Employing more than 30 full-time staff across 5 offices (Hong Kong, New Zealand, Australia, India, Indonesia) in areas including sales, ad-operations, development, strategy and administration, the company services agency and direct clients across a broad range of verticals.
You might also like
ta Windows Media Video V11 you17
ta Windows Media Video V11 you25
Eda Ta Rabuna_South Sudan Gospel music __vivid Media
Flitz TA 04885 Green Tumbler Media Additive, 7.6 oz. Bottle


Automotive Parts and Accessories (Flitz)




Liquid formula
Safe for all metals and primer, cleans and polishes brass, copper and more
Suitable for corn cob, walnut or other media
Superior polishing product for use in tumbler machines
The Pulse:Hacking Attack, Ta Kung Pao Media Academy ...
ta Windows Media Video V11 you13
Pou khliang Chouy tea silapak don ta J-Tone Media