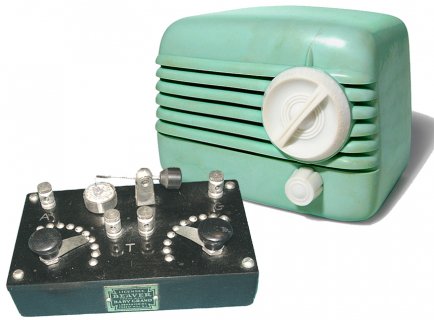 Mass Media in the 1920s
1. Introduction
2. Modern Times – A New Culture Emerges
3. Print Journalism
3.1 A Press for the Masses
3.2 The Rise and Fall of Tabloids
3.3 Magazines
4. Radio Broadcasting
4.1 Early Broadcasting Experiments
4.2 The First Radio Stations
4.3 Broadcasting Companies and Radio Networks
4.4 Radio Advertising and Federal Regulation
4.5 Radio Program and Radio's Impact on Society
5. Motion Pictures
5.1 When pictures began to move
5.2 Silent Movies
5.3 Talking Pictures
5.4 Censorship
6. Conclusion
Bibliography
1. Introduction
The purpose of this paper is to provide a short but comprehensive overview of the new types of media – tabloids, magazines, radio, and motion pictures – that originated in the United States in the 1920s.
The emergence of those mass media went along with the emergence of a new mass culture. It is therefore necessary to take a look at the social, economic, and political context of the period at first. Then the various forms of media will be considered individually and examined with regard to their impact, both positive and negative, on American society. In doing so, it will become evident that the press, radio, and cinema of the time did not only reflect but also shape American popular culture towards a cosmopolitan, yet increasingly uniform point of view.
2. Modern Times – A New Culture Emerges
The 1920s are commonly depicted as a decade of technological and scientific innovations, prosperity and entertainment, bootleggers and flappers, sports heroes and silent movie stars, hot jazz and the Charleston. Today, these keywords have taken on a rather romantic tinge of adventure. However, it must not be forgotten that the developments and achievements respectively which marked the 1920s were preceded and accompanied by profound social, economic, and cultural changes. Immigration and race, organized crime and prohibition, sexual morality and gender were the crucial issues on top of the agenda then. The United States experienced a fundamental shift in moral values and patterns of thought as it was moving from a rural, traditionalist culture to a far more permissive urban culture.
Before 1900, social and moral standards in the United States were based on the traditional Puritan beliefs in "self-help, hard work, thrift, and personal sobriety" (Goldberg 2003, 83). Those principles, which had been introduced by the early immigrants from Northern and Middle Europe, were represented by the majority classes of farmers and merchants. Guidelines on family and community life were set by trustworthy authorities, such as preachers, teachers, mayors, or judges.
You might also like
Mass Media in the 1920s
Mass MEDIA in the 1920
1920s Media
George R. R. Martin's A Game of Thrones 5-Book Boxed Set (Song of Ice and Fire series): A Game of Thrones, A Clash of Kings, A Storm of Swords, A Feast for Crows, and A Dance with Dragons
Book (Bantam)
Used Book in Good Condition