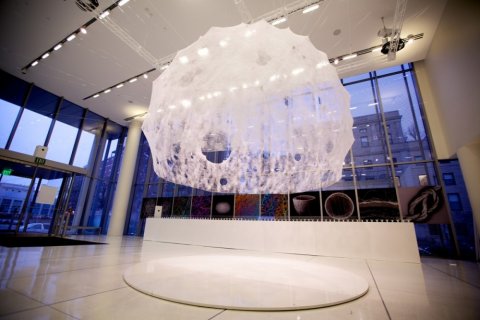 MIT Media

I'm here at the #ODR2015 conference at Pace Law School. ODR2015 is the annual meeting of the Online Dispute Resolution Forum, an international assembly of lawyers, mediators, technologists, and others who care about technology and dispute resolution. It is cohosted by the National Center for Technology and Dispute Resolution, where I am a fellow.

This liveblog represents a best-efforts account, not a direct transcript, of the lecture, presentation, and/or panel.

*****
The keynote address (edit: slides) at ODR2015 is delivered by my colleage (and friend) Colin Rule, cofounder and COO of Modria and former head of dispute resolution at eBay/PayPal. Modria spun out of eBay a few years ago with the goal of integrating eBay/PayPal style dispute resolution into any system or service, from peer-economy companies to courts and municipalities.
You might also like
media
Amazing Technology Invented By MIT - Tangible Media
MIT Media Lab CityHome - Smart furniture for small apartments
Disconnected: Youth, New Media, and the Ethics Gap (The John D. and Catherine T. MacArthur Foundation Series on Digital Media and Learning)
Book (The MIT Press)
The Sorcerers and Their Apprentices: How the Digital Magicians of the MIT Media Lab Are Creating the Innovative Technologies That Will Transform Our Lives
Book (Crown Business)
Safecast Talk by Joi Ito at MIT Media Lab autumn event
I&O Brush MIT Media Lab
MIT Media Lab 手势识别技术
Living and Learning with New Media: Summary of Findings from the Digital Youth Project (The John D. and Catherine T. MacArthur Foundation Series on Digital Media and Learning)


eBooks (The MIT Press)



Young People, Ethics, and the New Digital Media: A Synthesis from the Good Play Project: A Synthesis from the GoodPlay Project (The John D. and Catherine ... Series on Digital Media and Learning)


eBooks (The MIT Press)



New Digital Media and Learning as an Emerging Area and "Worked Examples" as One Way Forward (The John D. and Catherine T. MacArthur Foundation Series on Digital Media and Learning)


eBooks (The MIT Press)