New York startups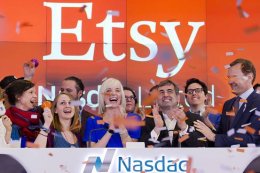 Kristina Salen, center left, Etsy's chief financial officer, stands with Chad Dickerson, center right, chairman and chief executive officer of Etsy, to celebrate the company's IPO with employees and guests at the Nasdaq on Thursday. Associated Press
For the burgeoning New York City startup and venture capital scene, Etsy Inc.'s blockbuster initial public offering Thursday is a beacon of what is possible.
The online marketplace for handmade and unique items, founded in Brooklyn in 2005, priced its IPO at a valuation of $1.8 billion and saw shares and market capitalization almost double on the first day of trading on Nasdaq.
It is a milestone for New York City, which has seen few startups, backed by venture capital, in recent years go public or sell for large amounts. Tumblr Inc., sold for $1.1 billion to Yahoo in 2013, was a rare example. Both Etsy and Tumblr count New York-based Union Square Ventures as an investor. Union Square Ventures participated in a $600, 000 seed round for Etsy in 2006, as Fred Wilson, the firm's managing partner, described in a blog post.
Etsy raised $267 million in IPO proceeds, which is the most ever for a New York-based startup that is backed by venture capital, according to industry tracker Dow Jones VentureSource.
"Obviously, this is a very, very positive event in terms of the [New York City] startup ecosystem, " said Bill Gurley, general partner at Silicon Valley-based venture firm Benchmark Capital.
Mr. Gurley has in the past noted that New York needs an "iconic" IPO, and that the city struggled to produce one, which he had attributed to a conservative attitude among entrepreneurs in the city. Big IPOs, like Etsy's, "can be infectious, " Mr. Gurley said in a recent interview.
Venture capital investors need large IPOs and sales of their companies in order to return capital to the funds that back them. It is also common in the venture industry for capital generated in an exit to be recirculated back into the same geography to fire up more startups. Employees from larger companies that go public tend to spread into younger startups or start new ventures with proceeds from stock sales, in a virtuous cycle that has characterized Silicon Valley.
"It is not often that you see multibillion-dollar companies out of New York going public. I believe it will happen more often, " said Eric Hippeau, managing director at early-stage venture capital firm Lerer Hippeau Ventures, which has been investing in New York-based startups in recent years.
New York suffered from a "slowdown in investments right after the 2000 crash, " Mr. Hippeau. The city attracted little capital through 2005, and venture investments have been picking up steam since then. Last year, startups in the New York metro region raised $5.7 billion in venture capital, according to Dow Jones VentureSource, up 58% from the $3.6 billion in 2013. Last year's venture capital investments was the highest since 2000, when venture investors put $8.7 billion in the metro area's startups.
You might also like
Silicon Dragon New York 2014: Startup Investor Panel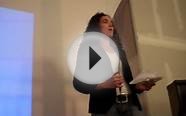 New York Startup Weekend - Third Rail Ventures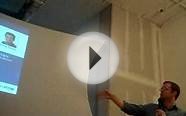 New York Startup Weekend - Mark Davis
Vensmile (TM) Amlogic MX Dual Core XBMC Full Loaded Android TV BOX HDMI Streaming Media BOX 1G 8G 100 Addons


CE (Vsmart Digital)




Newest Android 4.2 with Dual Core CPU on your TV; 1G DDR3, 8GB Nand flash, support XBMC 13.2 Gotham, full HD 1080P video decoding and output. Built-in wifi, you...
Buil-in XBMC, 106 Add-ons
Enhance your home multimedia capabilities by simply connecting this Android 4.2 PC TV device to your TV to watch your favorite videos, music, play games, surf the...
With Remote Control in the Package Box,you can control the TV BOX through the Remote
Send with a Vensmile Phone Holder as gift; Plug this smart tv box, make you tv change to a android smart tv
Seagate STAK100 FreeAgent GoFlex Net Media Sharing Device


CE (Seagate)




Share your photos, music, and movies over the Internet without uploading
Access your digital files from any computer on your home network--PC or Mac--and from anywhere in the world
Listen to your music, watch your movies and access your content from iPhone, iPad, Blackberry or Android mobile devices
Works seamlessly with GoFlex ultra-portable drives and any USB storage device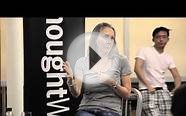 Esther Dyson (EDventure Holdings) at Startup Grind New York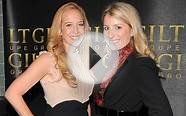 The 30 Most Valuable Internet Startups In New York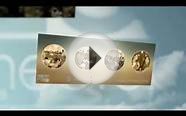 New York Startup Workshop 2014, 4th March
Netgear NeoTV Streaming Player (NTV200) (Old Model)


CE (Netgear Inc)




Stream Netfix, Vudu, CinemaNow, and YouTube Leanback to your TV.
Experience Wireless N 300Mbps speeds, others typically only go up to 150Mbps.
Use your iPhone or Android Smartphone as a remote control with our app (standard remote control also included).
Up to 1080P HD and 5.1 Dolby Digital Surround Sound.
Hundreds of entertainment channels and more being added constantly.

ICC Combo, Net Media Center, 14in


PC Accessory (Teledynamics)




Designed with steel construction, white powder coated, lightweight and sturdy.
Net Media. Center enclosure combos are not designed to be installed in firewall applications.
Designed with a door latch and an optional door lock knockout.
Dimensions: 17 Lx6 Wx17 H.
Weight: 12 lbs.

32GB MicroSDHC Memory Card for Cricket/Net10/Straightalk/U.S. Cellular HUAWEI Ascend 2 M865 Smartphone with Free USB MicroSD/SDHC Card Reader -- 32 G/GB/GIG 32G 32GIG


PC Accessory (Patriot)




Compatible With: HUAWEI Ascend 2 M865
Capacity & Type: 32GB MicroSDHC
Specifications: Complies with SD Association s Specifications
Certifications: CE/FCC/RoHS
Warranty: 5 Year Manufacturer s