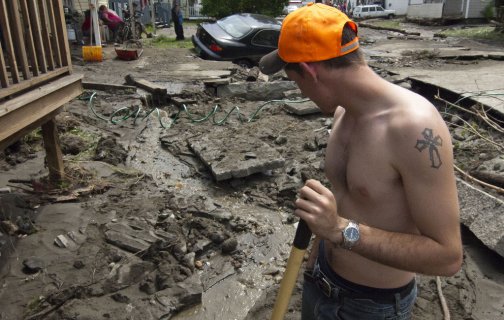 Guardian News UK
There is clearly a new mood at Rupert Murdoch's News UK since the news broke that his US-based company, News Corporation, will not face any charges in America in relation to phone hacking and payments to public officials.
On 2 February, the company said in a regulatory filing that it had been notified by the US department of justice that the threat of an investigation under the Foreign Corrupt Practices Act had been lifted.
The news was greeted by Gerson Zweifach, News Corp's general counsel, who spoke of being "grateful" that the matter had been concluded. Days later, in a little noticed development, Zweifach stepped down from his News Corp role, suggesting that his work is done. Obviously, to use his phrase, the swamp has been drained. (I note that he retains his general counsel post at Murdoch's other company, 21st Century Fox).
But the biggest clues about the climate of confidence at News UK's London Bridge headquarters can be seen in its increasingly critical stance over prosecutions of Sun journalists for allegedly paying public officials.
The Sunday Times returned to the issue in which it questioned the switch of judges as an example of a lack "of transparency in the administration of justice".
That's a fair point, but despite a claim that "our concern would be the same whoever was affected", the fact that it involved journalists belonging to its sister newspaper was surely significant.
However, when its comes to significance and transparency, it is what the Sunday Times did not say that betrays a breathtaking level of hypocrisy.
It made no reference to the fact that the Sun's journalists went on trial in the first place, with five facing retrials, because Murdoch's organisation gave the Metropolitan police documents that led to them being arrested and charged. The silence is deafening.
"The Met is willing to spend any amount of money hunting down journalists. But it doesn't seem so bothered about the scum who rape children, with 86% of recent child rapes and sex crimes unsolved. Police are letting down our children. Their safety should be the number one priority".
I happen to agree that the journalists should not have been tried (and therefore should not be re-tried) for paying for stories. I also appreciate that News UK is funding the defence costs for its staff, and former staff, as it should do.
But it's more than a bit rich for Murdoch's papers to bellyache about prosecutions that would not have occurred without his company providing the evidence.
I need to stress yet again, because some commenters (and probably a large number of the public), confuse charges related to phone hacking with those involving payments to public officials, that these are very different matters.
"Having spent every waking moment attacking the Sun's owners over phone hacking at the News of the World, he hasn't uttered a word of criticism of the Labour-supporting Mirror since the scale of its own operation was revealed. Don't hold your breath waiting for it to come".
You might also like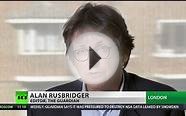 Gagging Guardian: UK govt threatens newspaper over Snowden ...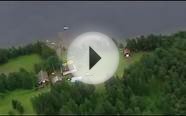 Aerial footage of Utoya video World news guardian co uk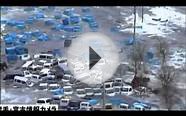 Powerful earthquakes hit Japan World news guardian co uk
The Guardian UK


Mobile Application (Droid Media)




checks for new articles every hour
optimized for mobile devices
includes all news categories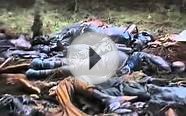 The horror of the Rwandan genocide World news guardian.co.uk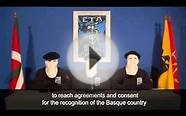 Eta declares permanent ceasefire World news guardian co uk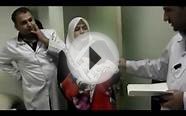 Video The children of Falluja World news guardian co uk
UK Liberal News


Mobile Application (DipoleTech)




Read politically liberal news from the UK
Browse Top Stories, World, National, Sports, and more
Set up background sync and offline reading to keep up to date

UK Newspapers Plus 2.0


Mobile Application (sunflowerapps)




Large selection of newspapers, include all major newspapers in the UK plus the US and Canada.
Read each newspaper by sections: World, Local, Politics, Sport, Business, Technology, Science, Health, Arts, Travel, etc
Organize your favorite newspapers to the front page
Organize your favorite sections into FAVORITES so that you are 1 tap away from your news of the day.
Download newspaper s sections for offline reading.
Skim through all the articles of a section by swiping left/right. It s never that easy to stay up-to-date with the hottest news of the day.
In-app browser so that you do not have to quit the application for further reading the original article. Just tap the headline to go to the newspaper s website
One tap to share your article to Facebook, Twitter, Instapaper, Read It Later

UK NewsPapers


Mobile Application (ORANGE TECHNOLOGIES)




Browse a listing of major newspapers available in the UK
More than 20 news outlets are available at your fingertips
BBC, Daily Express, Financial Times, London News, Independent, Metro, Mirror Online, Guardian, The Telegraph, Times ,The Mail, The Sun, and more.
Local and World weather information