Mass Media Companies
Recent changes in Russian laws governing the mass media sector have created new challenges for companies involved in television, radio and publishing, and prompted careful re-evaluation of existing business structures and arrangements. The main focus of attention has been on new limitations regarding foreign ownership and certain categories of advertising.
Limit on foreign ownership of mass media
In 2014, the Russian law on mass media was amended to prohibit all direct foreign ownership of "mass media organizations, " as well as indirect foreign ownership of more than 20 percent, and other means of foreign control of such organizations.
In Russian legal parlance, the term "mass media" includes television and radio channels, magazine publishers, and certain other businesses involved in media distribution to the public. "Foreign" refers to foreign legal entities, foreign citizens, and Russian citizens with dual citizenship.
The legal provisions implementing the 20 percent cap are broadly drafted, and the law also prohibits foreign interests from exercising "other forms" of control over mass media companies or broadcasters. Transactions breaching the rules are invalid, and companies that do not comply may be fined or prohibited from continued operations. Currently, the amended law is expected to take effect in January 2016 for foreign-owned companies, and a year later for businesses that are over 80 percent beneficially owned by Russian citizens, but through foreign legal structures.
Some supporters of the amendment have argued that Russia is engaged in an "information war" with Western media, and accordingly needs to tighten up its control of foreign activity in the media sector. These issues have been highlighted by recent geopolitical disputes involving Crimea and southeast Ukraine, as well as the adoption of economic sanctions against Russia by the United States, the EU and a number of other countries. Other observers have suggested that numerous countries, including the United States, regulate foreign ownership of media companies, and thus it is reasonable for Russia to do likewise.
The new rules have prompted Russian media companies with foreign shareholders to re-assess their current ownership structures, as well as corporate governance, contractual and other business arrangements. Many foreign-affiliated companies are hoping to minimize the impact on their businesses, but some are unsure what steps are necessary in order to comply. Certain companies are reaching out to new Russian partners, or considering whether to sell their business and exit the market. Some senior media managers have approached the media regulator, Roskomnadzor, for guidance.
rtve
researchgate
astro.wisc.edu
engawa.kakaku.com
search.auone.jp
id.telstra.com.au
sitereport.netcraft.com
wikimapia.org
nutritiondata.self.com
kaskus.co.id
digitalcollections.clemson.edu
superherohype.com
tools.folha.com.br
talgov.com
minecraft.curseforge.com
curseforge.com
foro.infojardin.com
camfrog.com
popcouncil.org
drinksmixer.com
You might also like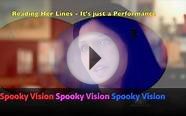 Mass Media - Fake Families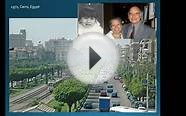 Has mass media turned us into label mongers? | Bassam ...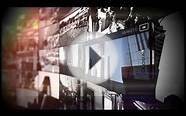 HDworldmedia Companies, Your Global Media Partner