HuffPo Media
Arianna Huffington at Alibaba's Global Conference on Women and Entrepreneurship Credit: Alizila.com Twitter
There's been a lot of speculation about the future of The Huffington Post now that Verizon is buying AOL, owner of the online news and content site, in a deal that seems to be primarily motivated by AOL's ad tech offerings. But AOL President Bob Lord told Ad Age last week that Verizon wouldn't sell AOL's content properties, and now Arianna Huffington, who founded The Huffington Post in 2005 and sold it to AOL in 2011, has said the same.
"Verizon wants to keep The Huffington Post, " Ms. Huffington told reporters in Hangzhou, China, where she spoke at a conference on women's entrepreneurship hosted by Chinese e-commerce giant Alibaba Group Holding. "It has no interest in selling The Huffington Post. It wants to invest in growth."
Ms. Huffington said that continued investment in the site's growth, including its technology and video, was one of her two "paramount considerations."
"The other consideration of course is continuing editorial independence, which they have also promised, " she said.
A Verizon spokeswoman did not immediately respond to a request for comment.
Verizon ran into trouble last year with SugarString, a website it created to cover tech news and other subjects, when SugarString's editor told potential writers that coverage of net neutrality and espionage were off-limits. Verizon said the editor was mistaken but the venture quickly shut down.
Verizon said last week that it would pay $4.4 billion for AOL, whose media brands also include TechCrunch and Engadget.
AOL has said the media brands would remain part of the business. But John Stratton, Verizon's exec VP-operations, told investors that the "principal interest" in AOL was in the ad-tech platform it had built up.
And despite assurances to the contrary, analysts have questioned whether Verizon will hang on to news sites like The Huffington Post, which is the No. 29th most-visited website in the U.S., according to Alexa.com. And Re/code reported that while AOL was working out the deal with Verizon, it was also in advanced talks to spin off The Huffington Post.
Chinese edition
Looking ahead, Ms. Huffington also said there are plans for a Chinese edition of The Huffington Post, and that there are conversations with "multiple possible partners" on that front.
It's tough business launching online media in China, where the government simply shuts down internet access to news outlets it doesn't like. The New York Times, Bloomberg and The Wall Street Journal are among the sites that aren't accessible to people in mainland China unless they take special measures to hop over China's Great Firewall.
However, Ms. Huffington is apparently planning to avoid potentially sensitive Chinese-language content.
See also:
You might also like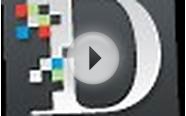 AOL-HuffPo Deal Officially Closes Today–More Big Media ...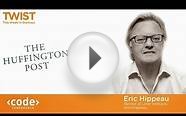 Former HuffPo CEO Eric Hippeau on the future of media
RAVPower All-In-One FileHub Wireless N Travel Router USB Micro SD SDXC TF Memory Card Reader Card with 6000 mAh portable charger USB Hard drive Flash Mobile Storage Media Sharing for iOS &android devices
Personal Computer (RAVPower)
Media Sharing: transfer photos/movies/music/files between iOS and Android Devices and Desktop/Laptop, between mobile devices and SD Card/USB HDD, and between Micro...
Wirelless Router: instantly convert wired network into Wi-Fi (AP/Router/Bridge)
External battery: built-in 6 mAh power bank (5V/1A) for charging smartphones
Wireless Network: Connect to an existing wifi network, share hotspot access and boost Wi-Fi range
Package Include :1 x RAVPower FileHub[WD02], 1 x USB Charging Cable, 1 x User Manual
TaoTronics Humidifier Home Ultasonic Cool Mist (with Constant Humidity Mode, Mist Level Control, Timing Settings, Built-in Water Purifier, LED Nightlight, Zero Noise)
Health and Beauty (Humidifier)
Microporous Cartridge - filters the water from micro-organisms, calcium, and magnesium ions for a healthier mist
Tailored to your home: set humidity level and control the amount of mist. Designed to humidify the air in rooms up to 538 sq ft (50m²)
Over a gallon capacity and15 hour working time on a full tank of water will last well into the night
Ultrasonic humidifiers are incredibly silent so it will never disturb you
Others: Built-in timer; LED display; sleep mode; and a 360 degree rotatable nozzle
Fit Overs Sunglasses - The Element Collection Sunglasses Designed to Be Worn Over Medium, Oval or Rectangle Prescription Eyewear Not Exceeding 137mm X 43mm - Claret Frame/polarized Grey


Home Improvement (Jonathan Paul Eyewear)




PDX Polar Dynamix Polarized lenses and side shields
Wrap around 100% UVA & UVB protection
Hyper-allergenic crystal nylon frame
Helps prevent Cataracts
Comes with a Velcro carrying case with sport clip, Detachable neck cord, Micro-fibre cleaning cloth

Visual Vocabulary Word Wall Posters (Verbs) Medium L4 (20 Pack)


Office Product (Arts to Academics Publishing)




20 Visual Vocabulary Glossy Posters
Large, Clear, Vivid Images & Font
Pronunciation & Synonyms
Definitions & Examples

MXR Wylde Overdrive Effects Pedal


Musical Instruments (Dunlop)




Powerful, cutting overdrive with great definition
Separate Output and Gain controls for any tone at any volume
Previously known as the Wylde Overdrive
Power: Dunlop ECB003 AC Adapter or single 9 volt battery