Social Media Takeout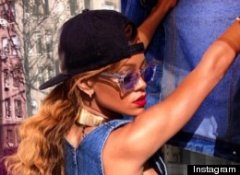 Instagram
Courtesy of the J Sharpe Agency
Never let anyone tell you that blogging is largely inaccurate, unimportant, or doesn't require skill.
It's actually quite the opposite - the proof is in the reading. With print publications nearing extinction, chances are you are reading a digital publication more than you're picking up a paper, and the majority of them are probably blogs that you have developed an affinity and a loyalty to reading.
There's nothing wrong with that. We all need a source of entertainment, particularly during trying times in our lives and in the world
Fred Mwangaguhunga is not your average blogger; he's an educated entrepreneur. He recognized at a very early point in the world of blogging that things were going to change, especially our reading habits.
Media TakeOut, founded by Fred, is one of the most visited urban websites out there. The site's focus is celebrity gossip and it's developed a reputation for consistently delivering a good eye-catching headline.
It truly makes for a fun read about people who we love and are entertained by - Media TakeOut shows us that just because they might be rich it doesn't mean they are above engaging in common foolery.
Fred and I chatted about the ins and outs of his highly successful gossip site and the business knowledge behind it. Also, he provides a few words of advice to others who might want to become that next successful blogger.
Tell me about the genesis of Media TakeOut. What brought you to the conclusion that this site would focus specifically on gossip?
I was trained as a lawyer and attended business school. After I graduated, I worked on Wall Street at a corporate law firm for four years. While I was there, I always knew that I wanted to go out and start a business. The first business that I started was an online based laundry called The Laundry Spa. It catered to clients that had clothing made of high-end fabrics; online they would be able to schedule pickups and deliveries. We had spent all of our ad dollars on a relatively new thing called blogging. They were very niche, they applied to certain groups, and the demographics that visited them were exactly the same people that we wanted to sell our laundry service. So, we advertised very heavily and practically our entire ad budget went on these blogs. Because of the fact that we were spending our ad dollars there, I watched them. I was watching the price of the ad units go up and up and pretty soon we could no longer afford them. Fast forward a year later when I sold the business, I was able to see that there was definitely growth in the blogosphere beyond what it was. We were one of the first to recognize that and jumped into the market.
You might also like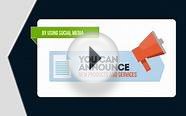 WebJIVE Social Media Marketing Services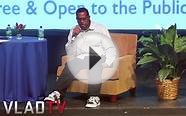 Luke: Use Social Media to Hold Artists Accountable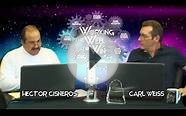 WWTW RADIO - "Social Media Marketing Predictions for 2014"
t82306-g Penn borough, PA City Limit Pop 566 Indoor Neon sign


Home (ADV PRO)




Authorized Seller with best quality. Use the highest quality clear acrylic plastic and lighting
This is not a custom sign, name will be the same as the title shown: If you need color other than the one shown in this listing, please let us know.
Provide plug with default voltage according to your country s standard. 240v to: UK, France, European and other countries. 110v to: USA & CA
Approximate size: W 12 x H 9 (W 300mm x H 220mm). Over 92.8% sign s contents are in the scale of 1:1 to 1:1.34 (height : width), 12 x 9 which scale is 1:1.334...
Carved with the latest 3D, Surface and Line engraving technologies (attractive in all directions)
A Digest Of The Laws And Ordinances Of The City Of Meadville, Penn'a, In Force January 1, 1916: With Notes Of Decisions... From The Incorporation Of The Borough In 1823 To 1916, Inclusive
Book (Nabu Press)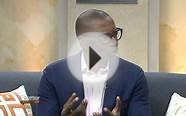 Celebrity Blogger Fred Mwangaguhunga on Social Media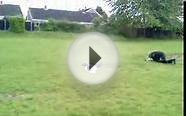 Takeout