MediaTakeOut website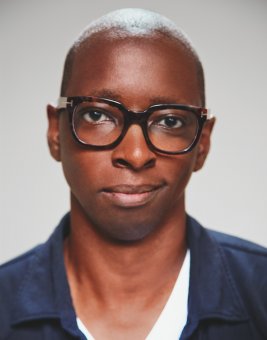 In January 2006, corporate lawyer and small-business owner Fred Mwangaguhunga (try to say that five times straight) launched MediaTakeOut.com, a blog-style gossip website focused on urban celebrity news. Working with limited resources, the site has grown to be a big media power player with exclusives quoted by BET, MTV, the New York Post, and more.
We recently had the pleasure of catching up with Mwangaguhunga over email. In this discussion, we talk about how he started MediaTakeOut.com, what he thinks of sites like Upworthy, and how he's been able to constantly grow his site apart from the extra noise that is on the internet these days.
Briefly tell us how you came up with your first business idea that led to MediaTakeOut.com.
"I started a high-end laundry service in NYC in 2005. At the time we didn't have a big ad budget to promote the service. There were a bunch of new websites that popped up that were popular with our target demographic (our primary customers were women ages 25-40, college educated, and internet savvy). The sites were called BLOGS, so we advertised in all the big blogs at the time- A Socialite Life, Gothamist, etc.
Because of this, I got to see first hand how wildly popular blog sites were becoming, before most other folks. I also saw how fast their advertising was growing.
When I eventually sold the laundry service and was looking for a new venture; I immediately thought of starting a blog. And after a year of hard work, and a series of fortuitous accidents, MediaTakeOut.com became one of the biggest urban websites in the world. We've continued growing ever since."
Were there any lessons that you've learned from your laundry business that you've applied to MediaTakeOut.com?
"Absolutely. The laundry business is incredibly labor intensive. We were making a lot of money (revenues), but we had such a high head count that we were barely profitable. At one point we had more than 20 employees each shift. I remember sitting around the warehouse watching everyone working and thinking to myself, I'm the lowest paid employee in this place.
So when I started MediaTakeOut.com, I swore I'd never be in that position again. The first thing that I did was to streamline it and only bring in people that were absolutely necessary. It's worked well for us. We have only six full time employees at MediaTakeOut.com, and we are very profitable.
I recently went to the offices of a competitor and saw that they had more than 100 employees. First I was thinking, what the heck are all those people doing? Then I thought, geez, imagine what their payroll looks like."
iPhone 5S Case MedlaTaheOvt Machine Gun Kelly Baby Mama Mediatakeout Viewing Gallery Entertainment Websites Hard Plastic Cover for iPhone 5 Case


Wireless (Canbinms)




Extreme Protection from drops and scratches.
Durable shell for maximum slim fit protection.
Direct access to all buttons and ports on your iPhone 5/5S.
Compatible Model:For iPhone 5 For iPhone 5s.
Hard Plastic Shell.