Advertisement industry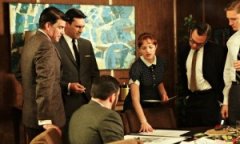 The advertising industry is still relying on processes developed in the 60s around the advent of TV. It's a long way from where it needs to be. Photograph: Everett Collection / Rex Feature
Spare some sympathy for the poor, beleaguered advertising industry? Thought not. But ad agencies are under pressure, and it's a problem – or at least a wasted opportunity – that needs to be addressed.
The business world pretty much agrees that it has to behave more ethically, more sustainably, with more concern for the social and cultural outcomes from its activities. And it doesn't really matter what the motivation for this improved behaviour is – a genuine concern for the fate of the planet or a cynical hunch that doing the right thing will drive growth and profit – if the improved behavior is real. In fact, many would argue that the move to "doing well by doing good" will only become truly mainstream when the corporate social responsibility agenda and the growth agenda become one and the same.
The advertising business – despite its reputation for loucheness and excess – is brilliant at one thing; persuading people to change their behaviour. Often this comes down to making consumers want product B instead of product A. But there's also a fine record of charity, NGO, health and public service work that has brought many benefits to many people.
We're in a place where major behaviour change is required; and where governments are too inert/broke/ill-intentioned/in thrall to vested interests to take effective action. Which is why business and the agencies who partner businesses to provide creativity and innovation have to take up the challenge.
To take up the challenge new vocabulary, processes and strategy tools are needed from the ad industry to help clients understand the new landscape and discover a purpose beyond profit. We need new metrics and measurement tools – and new bonus and remuneration systems to underpin them.
But here's the problem. The experts in behaviour change are under the cosh. Client company procurement departments have systematically ratcheted down agency compensation to the point where talent and resource is thin on the ground. In the past agencies habitually took new ideas and initiatives to their clients. Now, not so much. Doing the day job is hard enough. If agencies aren't getting CSR briefs from their clients and being asked to develop purposeful thinking for their brands, who are they to argue? They'd love to do more, but it doesn't pay the bills. The urgent always gets in the way of the important.
This has created a capabilities gap. There are, of course, many admirable companies operating in the CSR space, helping clients understand the issues and stumble towards solutions. But they are in the main small operations and they tend to lack the consumer understanding, brand expertise and creative firepower of the big ad agencies. In addition, they often lack the right client relationships. These conversations must happen in the offices of the CEO and CMO, not the CSR department.
You might also like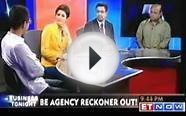 Indian advertising industry No longer old boys club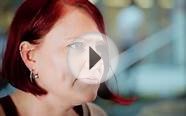 Diversity in the Advertising Industry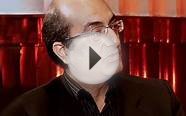 How the slowdown is affecting the advertising industry
RAVPower All-In-One FileHub Wireless N Travel Router USB Micro SD SDXC TF Memory Card Reader Card with 6000 mAh portable charger USB Hard drive Flash Mobile Storage Media Sharing for iOS &android devices
Personal Computer (RAVPower)
Media Sharing: transfer photos/movies/music/files between iOS and Android Devices and Desktop/Laptop, between mobile devices and SD Card/USB HDD, and between Micro...
Wirelless Router: instantly convert wired network into Wi-Fi (AP/Router/Bridge)
External battery: built-in 6 mAh power bank (5V/1A) for charging smartphones
Wireless Network: Connect to an existing wifi network, share hotspot access and boost Wi-Fi range
Package Include :1 x RAVPower FileHub[WD02], 1 x USB Charging Cable, 1 x User Manual
TaoTronics Humidifier Home Ultasonic Cool Mist (with Constant Humidity Mode, Mist Level Control, Timing Settings, Built-in Water Purifier, LED Nightlight, Zero Noise)
Health and Beauty (Humidifier)
Microporous Cartridge - filters the water from micro-organisms, calcium, and magnesium ions for a healthier mist
Tailored to your home: set humidity level and control the amount of mist. Designed to humidify the air in rooms up to 538 sq ft (50m²)
Over a gallon capacity and15 hour working time on a full tank of water will last well into the night
Ultrasonic humidifiers are incredibly silent so it will never disturb you
Others: Built-in timer; LED display; sleep mode; and a 360 degree rotatable nozzle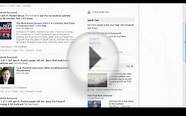 Advertising Industry Adapts to What Keeps Our Attention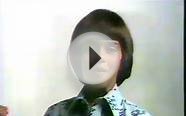 Canadian Advertising Industry PSA 1977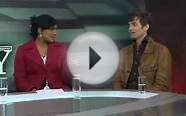 Media & Money - Advertising industry Awards, Pendoring and ...
Fit Overs Sunglasses - The Element Collection Sunglasses Designed to Be Worn Over Medium, Oval or Rectangle Prescription Eyewear Not Exceeding 137mm X 43mm - Claret Frame/polarized Grey


Home Improvement (Jonathan Paul Eyewear)




PDX Polar Dynamix Polarized lenses and side shields
Wrap around 100% UVA & UVB protection
Hyper-allergenic crystal nylon frame
Helps prevent Cataracts
Comes with a Velcro carrying case with sport clip, Detachable neck cord, Micro-fibre cleaning cloth

Visual Vocabulary Word Wall Posters (Verbs) Medium L4 (20 Pack)


Office Product (Arts to Academics Publishing)




20 Visual Vocabulary Glossy Posters
Large, Clear, Vivid Images & Font
Pronunciation & Synonyms
Definitions & Examples

MXR Wylde Overdrive Effects Pedal


Musical Instruments (Dunlop)




Powerful, cutting overdrive with great definition
Separate Output and Gain controls for any tone at any volume
Previously known as the Wylde Overdrive
Power: Dunlop ECB003 AC Adapter or single 9 volt battery